Is a Half Marathon or 5k or 10K on your 2022 goal list?
If so, we have you covered with our 12 week endurance training programs. Starts 1/23/22 and will get you ready for Earth Day Half Marathon or your 5K or 10K race.
Endurance Training Program includes:
Kick-off information meeting at Rejuv covering nutrition, stretching/injury prevention, explanation of training schedule, Q & A
Custom 12-week training schedule to help manage miles, rest, and cross training
Two group classes each week that *match your training schedule and endurance goals

Cross Training Class Mondays @ 6 pm
Yoga for Runners Thursdays @ 5:30 pm

Team Rejuv *shirt for training and race day!
Professional and peer support to keep you motivated and hold you accountable
Non-members enjoy full access to *gym facilities during 12 week program
Price: $200
Members: $75
*20% off Earth Day 1/2 marathon registration.
EARTH DAY 1/2 MARATHON DISCOUNT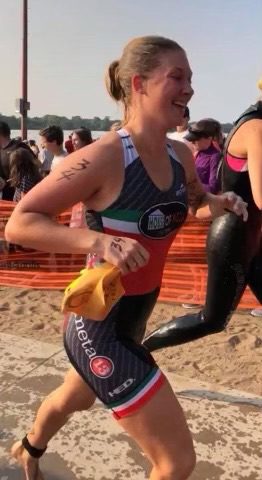 COACH ANGIE NELSON
Angie is a proud coach and dedicated athlete. She has several years of experience coaching swimming, cross-country skiing, and distance track and field. She is a life-long swimmer and cross-country skier, raised by endurance athletes who planted the seed early.
Angie started running ten years ago when a friend convinced her to train for a 5K. It wasn't easy starting a new sport as an adult but the feeling of crossing the finish line won her over and she never looked back. Shortly after discovering running, she began cycling to help strengthen her knees. Put it all together and she is now going into her tenth triathlon season. She has a passion for her sport and loves to share it with others.